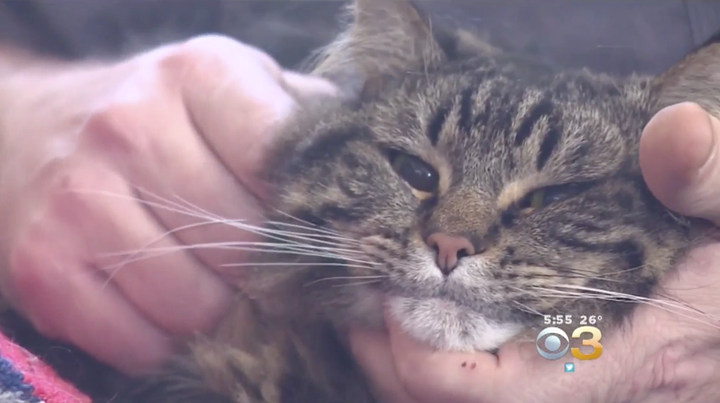 A fluffy brown tabby feline is being hailed as a hero cat after she informed her human household to alarmingly high levels of carbon monoxide gas in their house last month.
Annette Shanahan of Reedsburg, Wisconsin, informed Madison.com today that around 1 a.m. on Feb. 4, she felt weak, disoriented and ill and got up from bed, collapsing into a chair in the bed room.
Her other half, Kevin, stated he would have slept through it if it weren't for the household feline, Gracie.
Read more: http://www.huffingtonpost.com/entry/hero-cat-saves-family-carbon-monoxide_us_58cd5ab1e4b0be71dcf534c1?pchp6ab0h0qh93sor&ncid=inblnkushpmg00000009