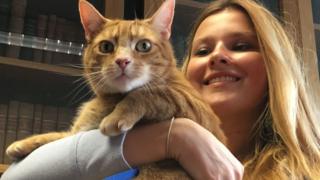 How a University Three-Legged Cat "Relieves Exam Stress"
He ended up being a big hit with students after his owner took him to work, and a current "tea with Jasper" occasion drew in 140 moggy-lovers.
Similar get togethers are in the plans as Jasper is now the library's "main mascot".
Jasper lost his left hind leg in a motor vehicle accident and was deserted by his owners. He was embraced by deputy curator Simon Frost from a rescue centre.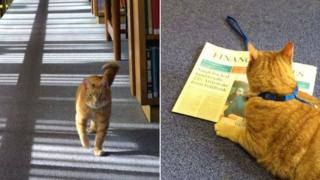 Image copyright
Cambridge University/Marshall Library
Image caption
Jasper "goes all over at speed" on his 3 legs, his owner stated
While the feline is well-behaved on university properties, investing his time searching the racks and sleeping on copies of the Financial Times, Jasper is more daring on his home turf.
" He's bouncy like Tigger, since he has 3 legs, and he's a bit unsteady when he moves gradually – so he goes all over at speed," Mr Frost stated.
Jasper likewise prefers to climb up trees, "however he cannot get down", he included.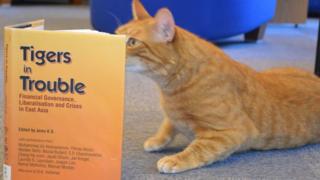 Librarian Clare Trowell said: "Students coming to visit and pet Jasper told us just how much he'd calmed them down, and helped relieve any stress.
Curator Clare Trowell stated: "Students who visited to pet Jasper informed us simply how much he 'd soothed them, and assisted in easing any tension.
" Many of them were missing their own felines  or other pets."
Jasper now has his own hashtag – #economicscat – and often makes statements about the library on social networks.
There is also a university "cat club" on Facebook, where students who are missing their pets can share photos of them with other cat lovers.
There is likewise a university "cat club" on Facebook, where students who are missing their family pets can share pictures of them with other cat enthusiasts.
Read more: http://www.bbc.co.uk/news/uk-england-cambridgeshire-39526457